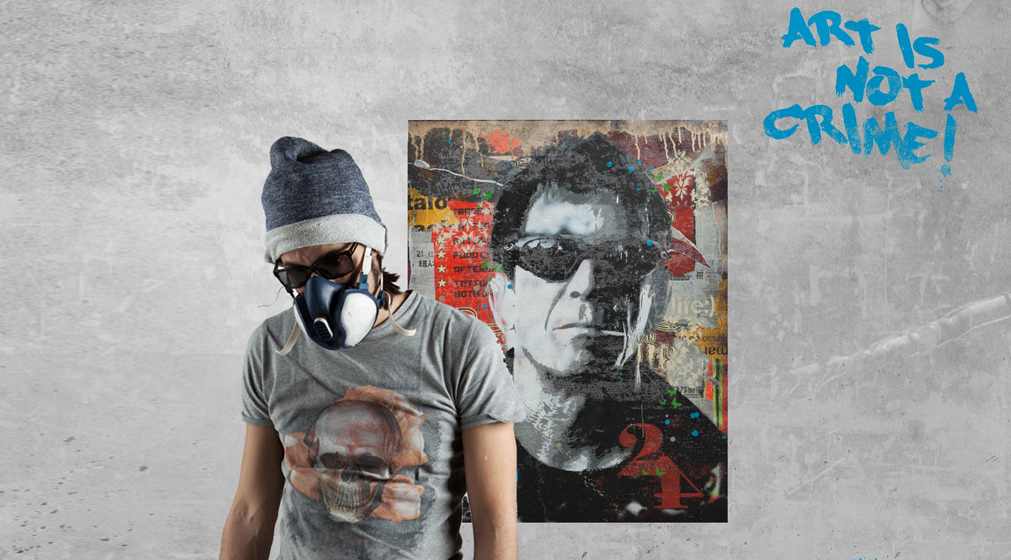 Born in Padua, Italy in 1971, Alessio-B is a stencil artist who creates unique scenes, often with a message of peace and love. He got his start during his college years, while studying architecture in Venice, as the artist was exposed to the works of Blek Le Rat and Banksy.
It didn't take him long before he began experimenting in graffiti writing and becoming an artist in just a short period of time, later developing his own style.
Alessio-B collaborated and exhibited his work with many art galleries in Italy and Europe. He recently participated in the Biennale of Venice – Back2Back event dedicated to street art.